Wayne County Housing Choices: Dream It, Live It!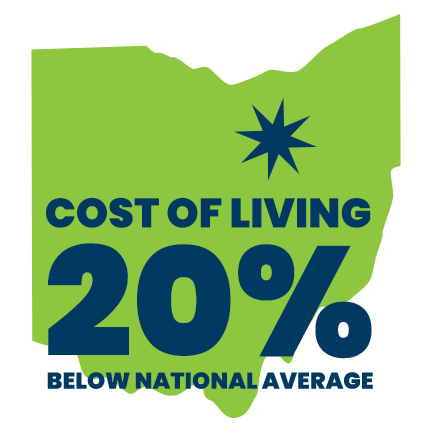 Wayne County, Ohio, is the ideal place to start out on your own, raise a family, or retire. Our region has charm, comfort, safety, and convenience. There's a reason the City of Wooster has been named Ohio's Best Hometown and was named a U.S. "Dreamtown" in a Bizjournals survey. While we have everything you need, our proximity to the urban areas of Cleveland, Akron, Canton, and Columbus ensures you have everything you want.
Wayne County's housing options range the full spectrum of choices at prices to fit every budget. Whether you're looking for an apartment, townhouse, newly built single-family home, 19th-century farm, or full-service retirement community, you can find your dream home in Wayne County. The overall cost of living in Wayne County is 20 percent below the national average, and housing costs are 37.5 percent lower than in the rest of the United States. As we have grown, we have ensured that our development provides the modern conveniences many demand while protecting the integrity of our agricultural and rural heritage.